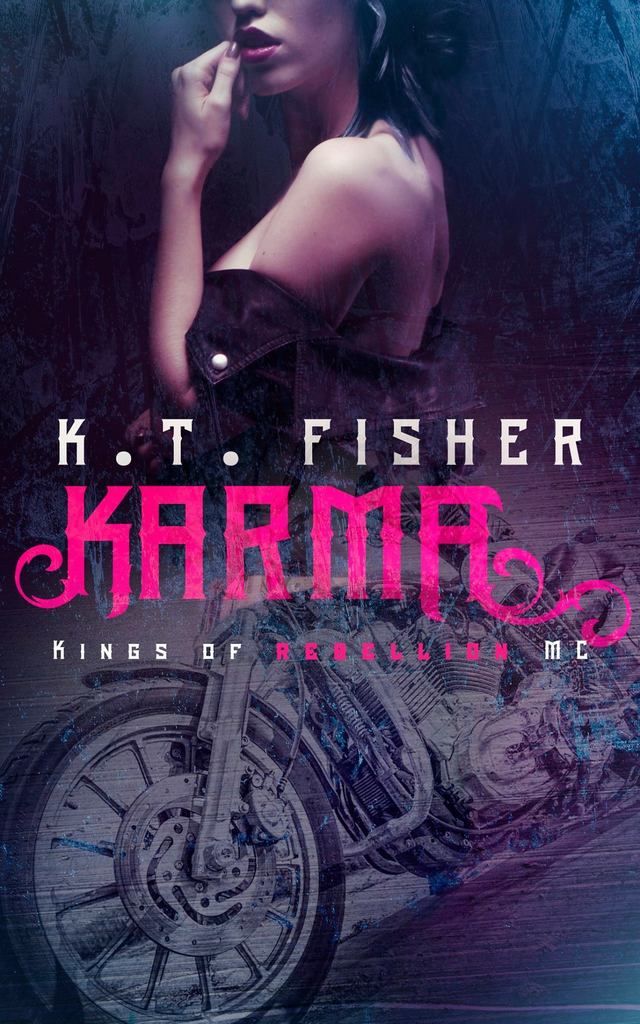 Book: Karma

Series: Kings Of Rebellion #1

Author: KT Fisher

Release Date: 14th June

Genre: Dark Erotic

Cover Designer: Louisa M Creations

Hosted By: Francessca's Romance Reviews

Synopsis:

We first met Lauren in Rockstar's Temptation, where she wasn't the best sister to Maisy and tried to come between her and the man she loved.

Lauren doesn't know why she is such a bitch, but she is. There is no use denying it or hiding it. She believes
in being who you are and f*** those who don't like it. That also results in her not having many friends, if any, and not much family left. Even her boyfriend doesn't want her anymore – well, he actually caught her in bed with his two friends and kicked her out. Her ex is pissed, and she soon realizes the hard way that she never should have betrayed him. Yet, pretty-boy Andrew isn't as innocent as she thought. In fact, it turns out he's connected to one of the biggest gangs in America.

Lauren is beaten and abused in every way possible. Her human rights are stripped, and she is treated like an animal. Blindfolded and gagged, Lauren has no idea what is going to become of her, or if she will ever get out of the mess she has found herself in.

Karma has finally caught up with Lauren Ashford, but is this the end, or can someone out there help her? Are there men strong enough, or even brave enough, to face up to her captors? When the toughest drug lords from Philadelphia come crashing into her kidnappers' motorcycle club's cabin, they find a beautiful girl chained up to a wall and made to live like a dog on the hard floor. She's not the only one, though: beside Lauren, there are two other girls. Even these hard criminals can see that this isn't right. In their world, women are treated with respect.

From here, Lauren is given
the greatest gift. To go home. Once back in the UK, Lauren is under the protection of the UK Kings of Rebellion crew and is shocked to find that even though they are dangerous, they treat her so much better. One of these men is Brandon, the oldest son and next in line to take over the family business. Is this the man that Lauren needs? Or do her old habits of being a "do now, think later" kind of bitch, come back to bite her in the ass?

One thing is for certain, the president of the motorcycle club, who took her, wants her back...

Add To Goodreads
Excerpt
Demon throws the door open, shoving me inside and locking it behind us. He slowly strolls into the middle of the room, his large frame is very intimidating and no, I can't ignore the fact that he is sexy but that doesn't change who he is. "You're lucky that it was me who found you." I look around the room, happy to see that there's not as many guns on the desk than last time. "How so?" I ask.
I see the annoyance flash on his face. "Because if it was any of those other men out there, you would be naked, hung up and being raped repeatedly right now." My eyes widen from the shock of his words and he nods. "And you're better?" I dare to ask.
A devilish grin appears across his face. "No, I'm not saying that but you need to watch how you speak to me." I nod in answer. "Now sit on the sofa." I hesitate for a second but when I see the warning on Demon's face, just daring me to disobey, I decide to take a seat. Demon quickly follows, standing over me. "How are you liking your new life with the Devil's?" I'm shocked by his question, obviously I can't say how much I hate it so I nod my head and smile. This makes him laugh down at me. "I think it's time to give you your name."
"I have a name." I point out. "Lauren?" He asks and I shouldn't be shocked. He is Andrew's uncle after all. "No, I don't like that." He reaches for my hair and swirls it around his finger. "I love your shiny black hair, makes me want to pull it as I f... you from behind." I gulp at his words. "That's what I'll call you."
"What?" I'm confused. "Black hair?" Demons laughs loudly. "No! Your name is Raven." He rakes his big hands through my hair, it feels so good and I hate the fact that I close my eyes and savor it. "See Raven, I think you could really enjoy life here. You just need to relax." He crouches down in front of me. "If you let the club look after you and let me take care of all your needs, you will have such a happier life." A happier life? Is this guy for real?
I don't think this place is capable of providing a happy life for anyone, except maybe the members. Demon opens my legs and of course I do nothing to stop him. When he sees that I am naked under the skirt that was provided by Tracy, he smiles along with a groan. "See, you're perfect."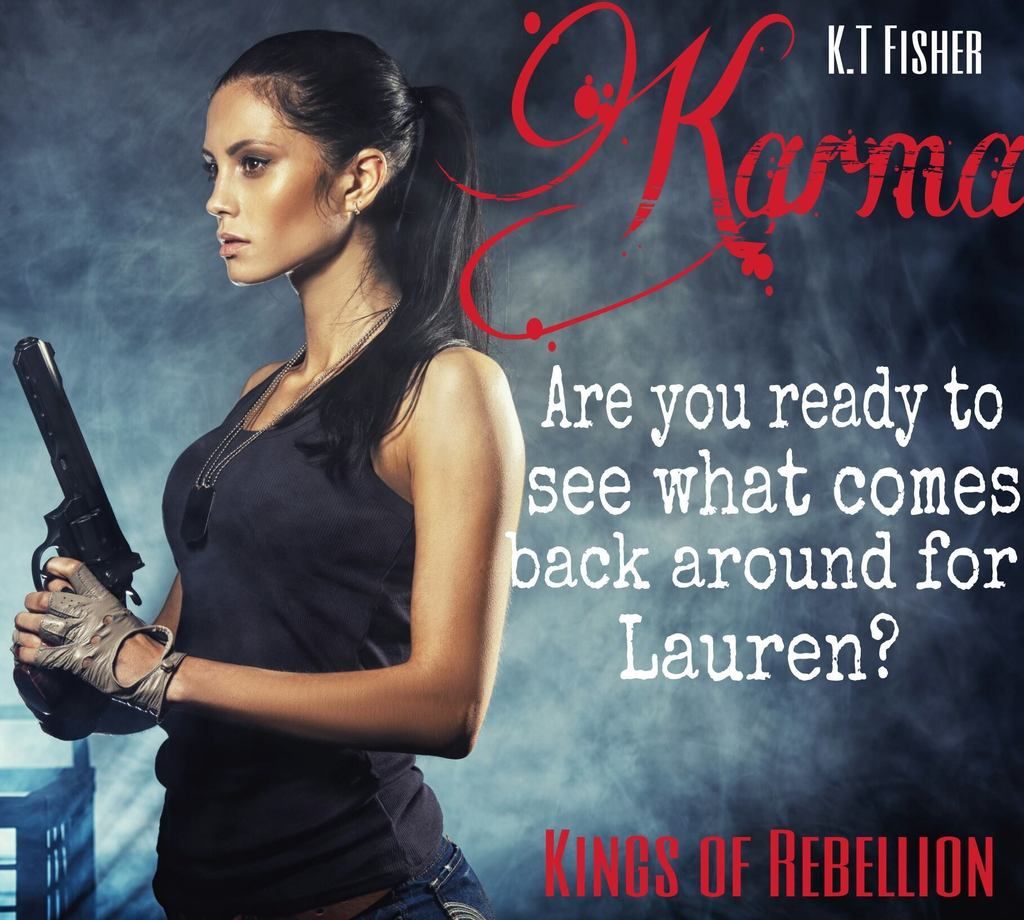 Purchase Links
Playlist
VISIT Spotify


About The Author

I love reading, it's my favorite hobby. I've always had ideas for my own books packed into my head so I thought I would write them out for people to enjoy

Stalker Links

Facebook

Twitter

Book Club

Goodreads

Release Party


a Rafflecopter giveaway